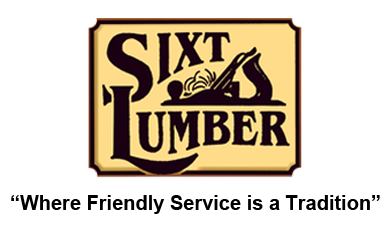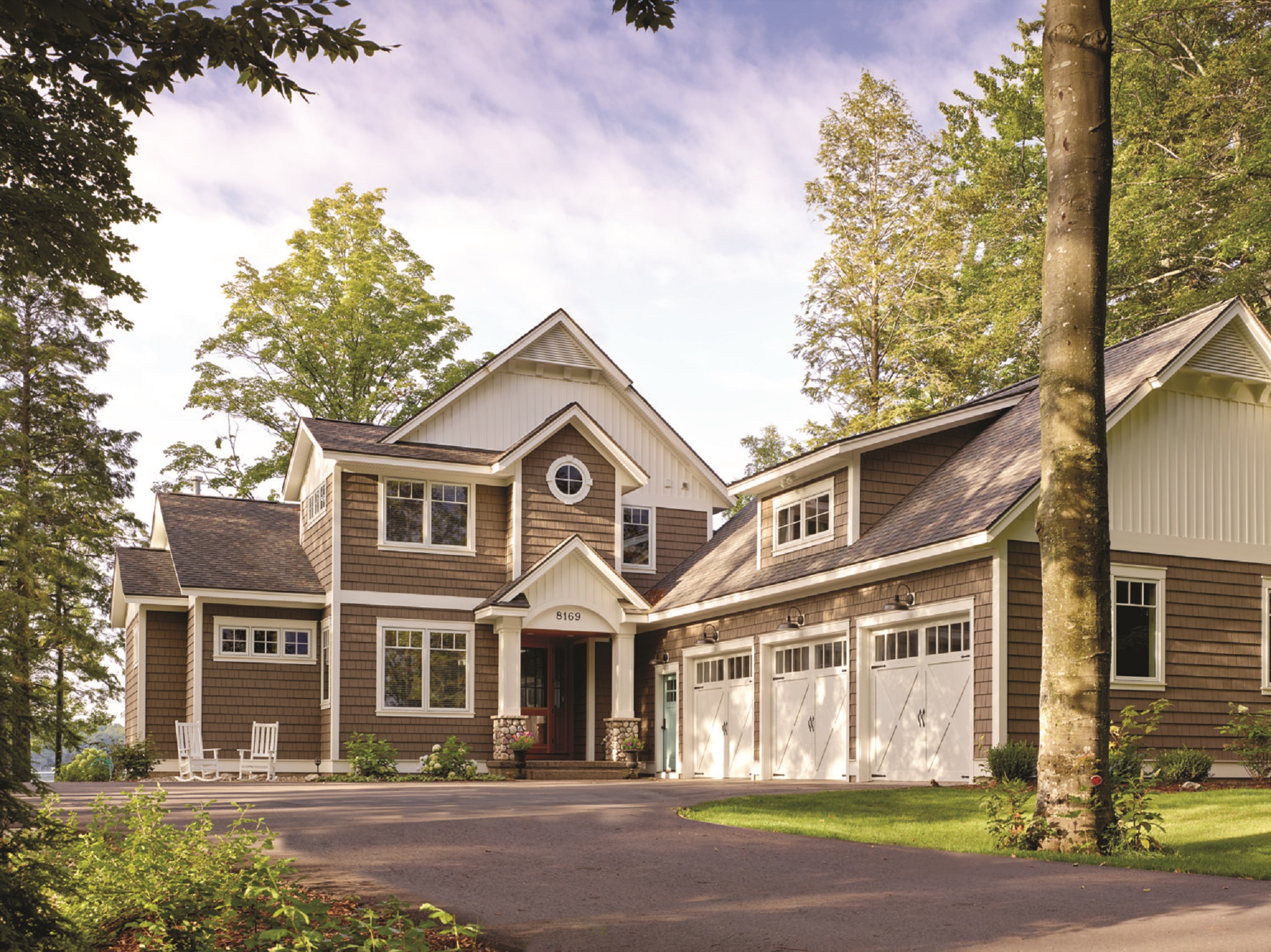 If you are considering how to create a beautiful home exterior that has both a custom look and durability, Sixt Lumber can help. Stone, composite and vinyl are exeptional choices. 
Siding is designed to be virtually maintenance free and great looking for years to come. Siding never needs staining or painting. Siding will hold up to weather and is pest and moisture resistant. Siding requires a minimal amount of care and will keep your homes exterior looking new. 
Let one of our Sixt Lumber professional help you choose right material and determine the style that suits both your home and budget.
1/2×6 Cedar Siding /LF
1/2×8 Cedar Siding /LF
3/4×10" Western Red Cedar Siding /PC
BDL. Western Red Hand Split 24"
BDL. Wood Lath 4'
1×6" Novelty Pine Siding
1/2×6" Pine Siding
BDL. Western Red Cedar Shingle #1
BDL. Eastern White Cedar Shingle #2
BDL. Eastern White Cedar Shingle #1
½ SQ. Primed Grey Shake
1″ x 12″ Rough-1-Side Pine & Cedar
 Tyvek HomeWrap
Versatex Trimboards
Smartside Trim Boards & Siding
Boral Trim Boards
Aluminum Soffit & Facia
Coil Stock
Featured Siding Product Manufacturers
Tando siding delivers  profiles in a range of textures, colors and architectural styles.
With charming styles and profiles that are right for any home, look to Georgia-Pacific Vinyl Siding. Offering an unbeatable combination of beauty, easy installation and low maintenance.
Timbermill® incorporates authentic-looking knots and veining to create a unique and unmatched natural wood grain appearance.
CertainTeed siding for endless posibilities for endless beauty.
MASTIC siding. Beautiful. Durable. Low-Maintenence.
For lasting beauty, peace of mind and superior sustainability, choose Celect® Cellular Composite Siding by Royal®
SmartSide™ siding products provide the warmth and look of wood without many of the problems associated with natural wood.
Metal Sales advanced wall panel technology offers decades of worry-free performance. No painting. No warping. No leaking. No excuses.
James Hardie fiber cement siding is the world leader in durability and long-lasting color.
Central States Manufacturing offers a selection of metal panel profiles.
Whether you're using VERSATEX for trim, fascia, soffit, or a decorative exterior moulding piece, you will find our manufacturing process provides a product that features the real look and craftsmanship of a premium lumber without the moisture problems of wood.
Foundry brings the best of both together with our specialty siding shake, shingle and stone. The beauty of wood and stone and the strength of vinyl that's easy to install.
EVERLAST offers the authentic look and feel of real cedar for life. No scraping, caulking or painting. No cracking, chipping, rotting or wood-boring insects.
From siding to panels, shingles to soffit, backerboard to trim, Allura Fiber Cement products provide all the beauty, durability and strength you need all over your home.
Featured Shutter Product Manufacturers
Ply Gem Shutters offers three elegant shutter styles to create the perfect fit for your home. 
Enhance the beauty of any home with Builders Edge quality shutters that are maintenance free and created for long-term performance. 
Whether you choose our readily available standard shutters in popular colors, or need specialized custom order shutters, Mid-America is dedicated to delivering the right solution.
 Featured Accent Stone Product Manufacturers
Ply Gem Stone is a beautiful and reliable way to set the tone & defining character of a buildings exterior. Each piece is carefully hand-crafted to exhibit nature's finest hues, unique texture and authentic details.
StoneCraft™ brings the extraordinary texture, color and character of natural stone to a manufactured veneer. As a building material, it's simply unequaled in its ability to add warmth and depth to a design.
CertainTeed is an easy-to-install product that faithfully replicates the look and feel of real stone. Molded from natural, hand-picked stone, CertainTeed ensures long-lasting beauty that will endure for years to come.
Tando delivers stone profiles in a range of textures, colors and architectural styles.
Coronado Stone Products® offers a variety of manufactured stone veneer, thin brick, tile and precast products.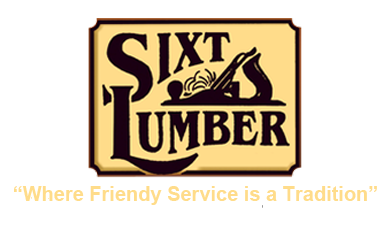 © 2018 Sixt Lumber All rights reserved. No text or images can be used from this site without permission.