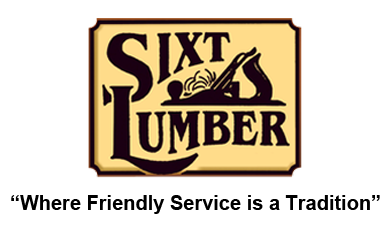 Siding
If you are considering how to create a beautiful home exterior that has both a custom look and durability, Sixt Lumber can help.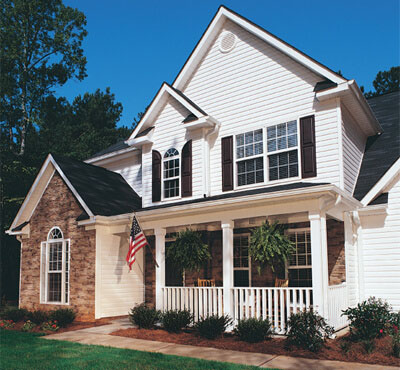 Siding is designed to be virtually maintenance free and great looking for years to come. Never needs staining or painting, holds up to weather and is pest and moisture resistant. Requiring a minimal amount of care, will keep your home exterior looking new.
Let one of our Sixt Lumber professional help you choose right material and determine the style that suits both your home and budget.
Featured Siding Product Manufacturers
       In-Stock
1/2×6 Cedar Siding /LF
1/2×8 Cedar Siding /LF
3/4×10" Western Red Cedar Siding /PC
DBL. Western Red Hand Split 24"
BDL. Wood Lath 4'
1×6" Novelty Pine Siding
1/2×6" Pine Siding
BDL. Western Red Cedar Shingle #1
BDL. Eastern White Cedar Shingle #2
BDL. Eastern White Cedar Shingle #1
½ SQ. Primed Grey Shake
Featured Shutter Product Manufacturers
Ply Gem Shutters and Accents offers three elegant shutter styles to create the perfect fit for your home. We offer classic styles like louvered, raised panel and board and batten in a broad range of colors that are factory finished to ensure quality and consistency. And if down the road, you decide that you want to change the color of our shutters, they can be painted with a high-quality latex paint.
Ply Gem Shutters and Accents provides the finishing touches that give your home its own unique personality. Ply Gem Shutters and Accents are virtually maintenance-free, require no painting and will last for generations. Available in a broad range of colors that can match or complement any design vision, Ply Gem Shutters and Accents Decorative Accents are the right choice to dress up your home.
            Featured Accent Stone Product Manufacturers
As an accent or the main attraction Ply Gem Stone has a remarkable talent for setting the tone and defining the character of a building interior or exterior. Each piece is carefully hand-crafted to exhibit nature's finest hues, unique texture and authentic details. Ply Gem Stone is a beautiful and reliable way to achieve this popular look for your home
StoneCraft™ brings the extraordinary texture, color and character of natural stone to a manufactured veneer. As a building material, it's simply unequaled in its ability to add warmth and depth to a design. choose from a variety of stone shapes and colors to find the match that best coordinates with your home.
ClipStone is mortarless Stone Veneer you  can install yourself.  ClipStone are individual stones, you have added design flexibility, just like traditional stone installed by a professional mason. Add ClipStone to virtually any interior or exterior wall and give your home that elegance and charm you've always wanted, but without the hassle and mess.
CertainTeed enhances the look and performance of natural stone. CertainTeed is an easy-to-install product that faithfully replicates the look and feel of real stone. Molded from natural, hand-picked stone, blends the rugged beauty of the popular ledgestone style with modern performance features to ensure long-lasting beauty that will endure for years to come.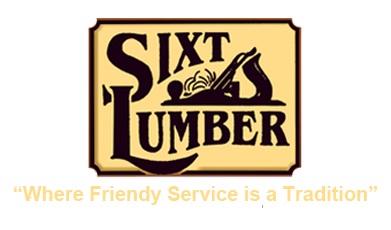 ~ Chaffee ~
13990 East Schutt Rd.
Chaffee, NY 14030
Phone: 716-492-2390
Fax 716-492-1012
~ Little Valley ~
619 Rock City Rd.
Little Valley, NY 14755
Phone 716-938-6521
Fax 716-938-6710
© 2018 Sixt Lumber All rights reserved. No text or images can be used from this site without permission.