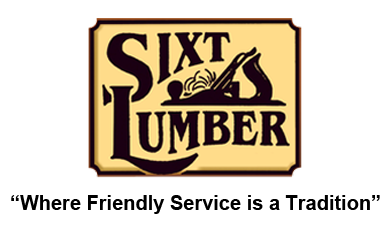 TREX TRANSCEND COMPOSITE DECKING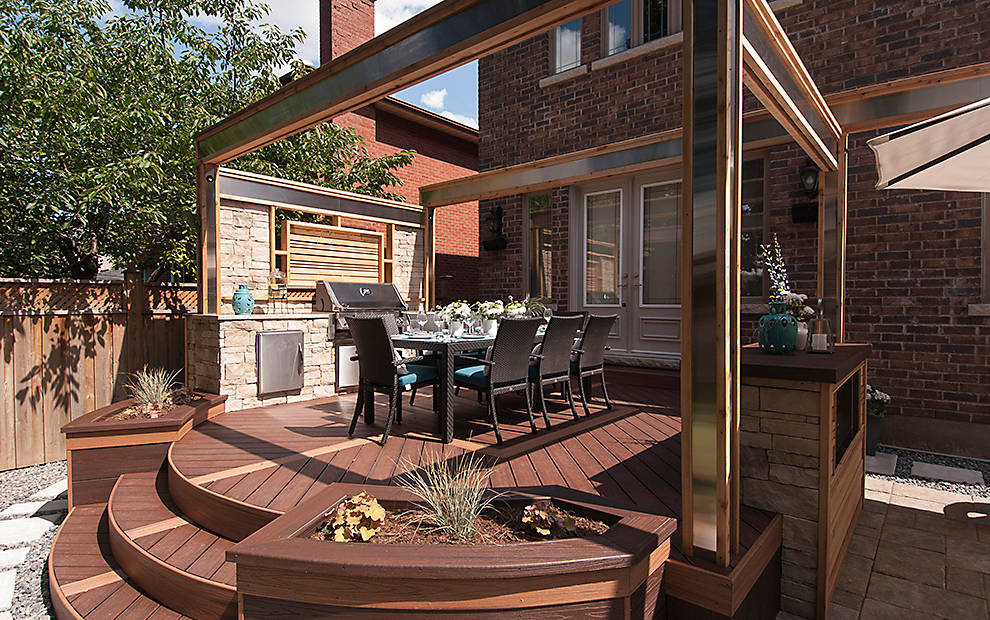 Tiki Torch decking and Lava Rock with Trex® Fascia in Tiki Torch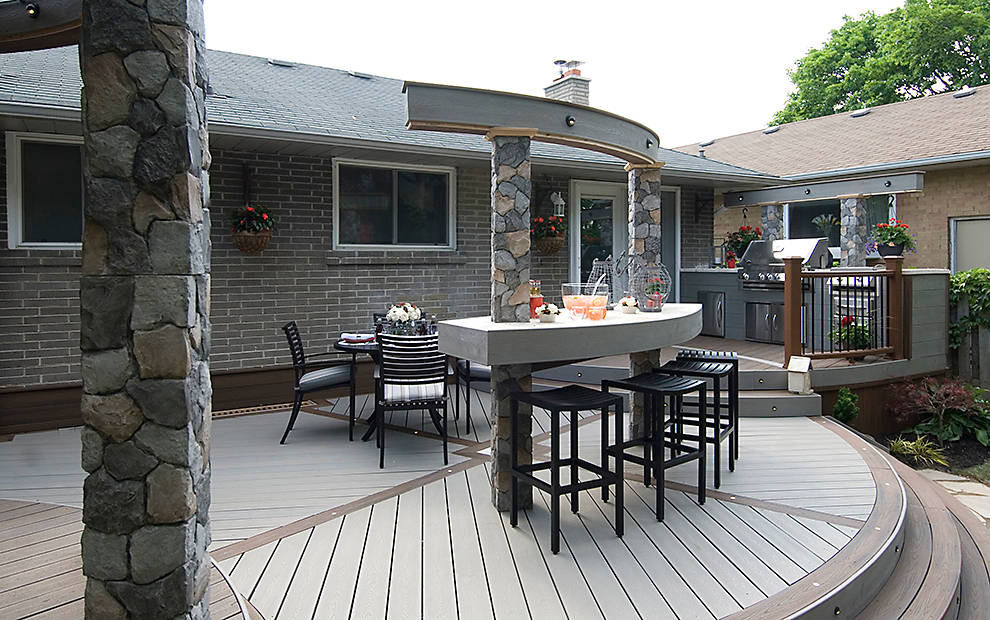 Spiced Rum and Gravel Path with Trex® Fascia in Gravel Path and Transcend® Railing in Tree House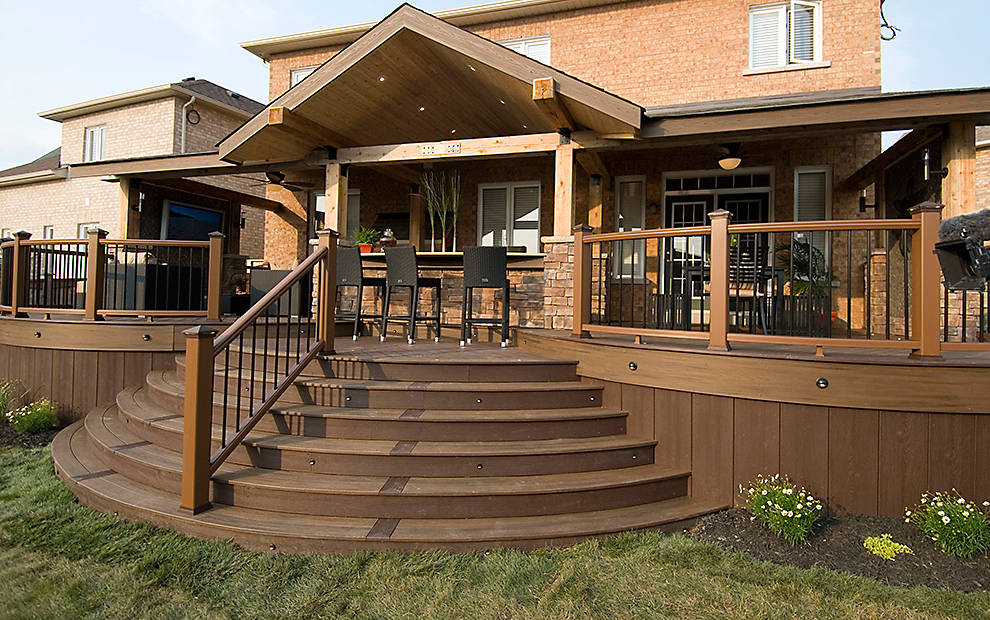 Spiced Rum and Vintage Lantern with Trex® Fascia in Spiced Rum and Transcend® Railing in Tree House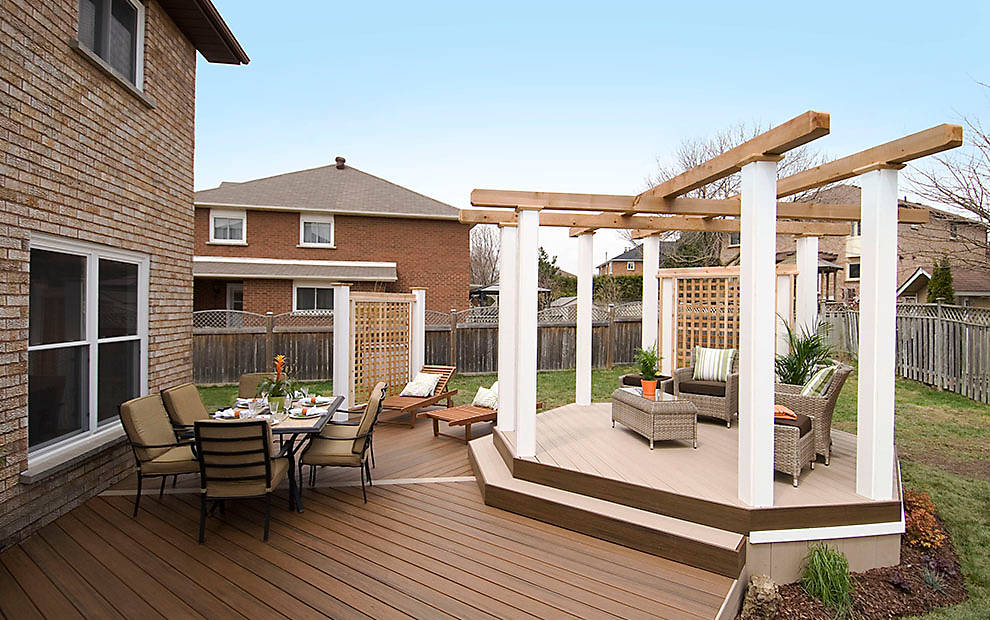 Spiced Rum and Rope Swing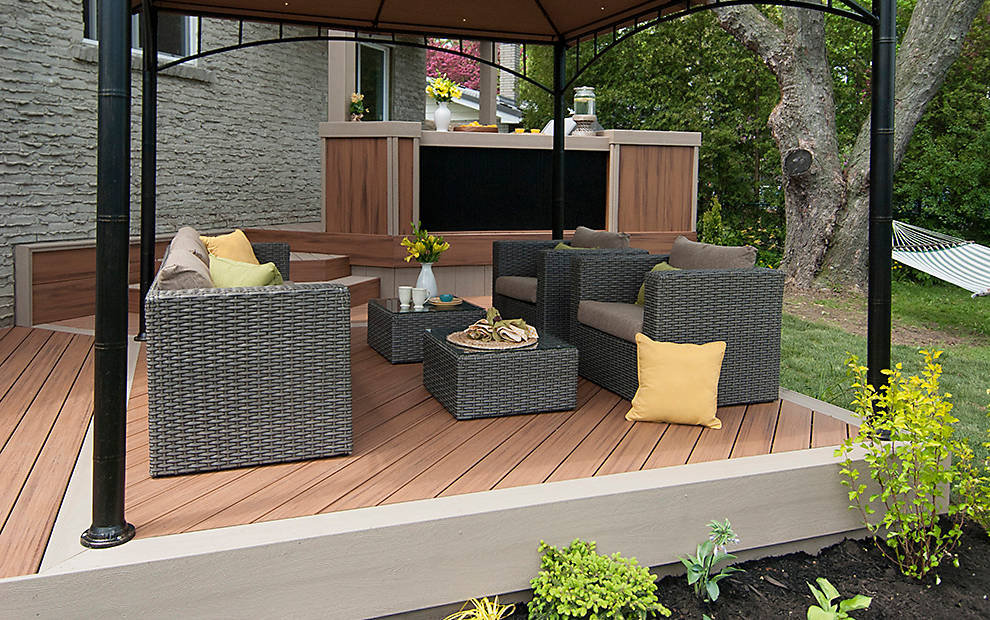 Tiki Torch and Rope Swing with Trex® Fascia in Tiki Torch and Rope Swing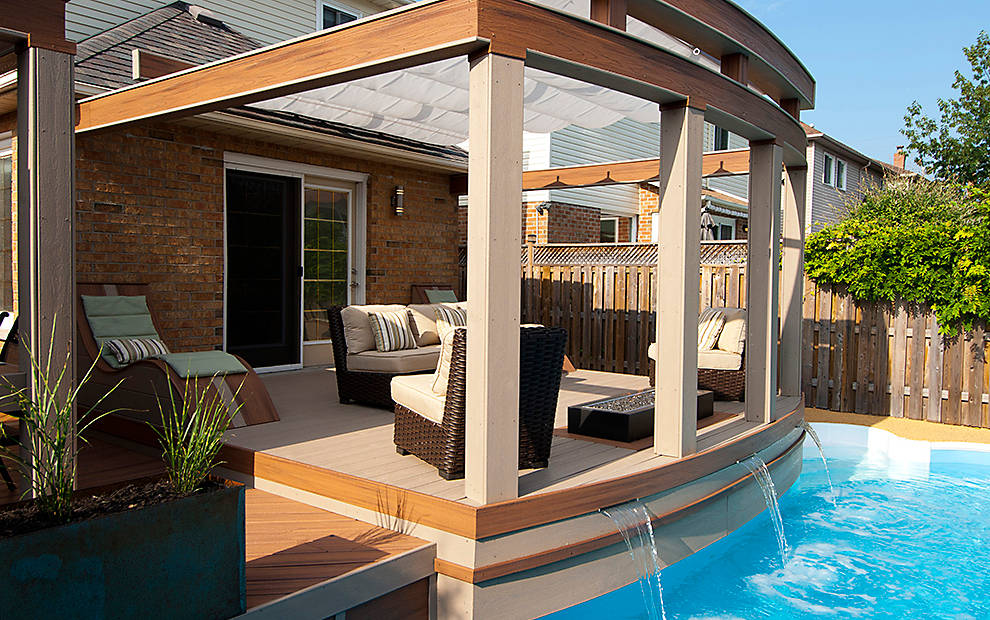 Rope Swing and Tiki Torch with Trex® Fascia in Rope Swing and Tiki Torch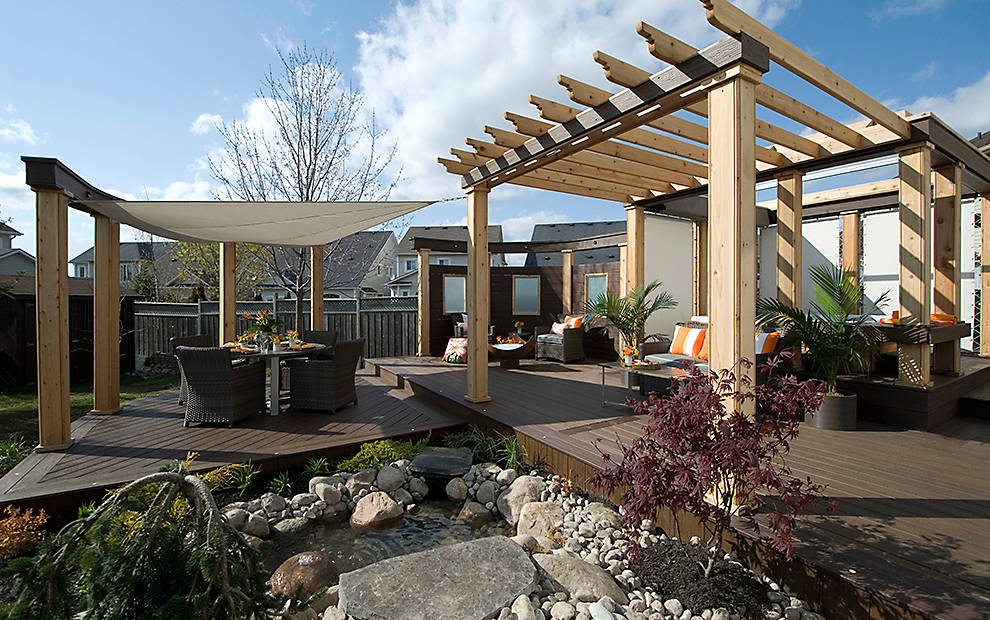 Spiced Rum and Lava Rock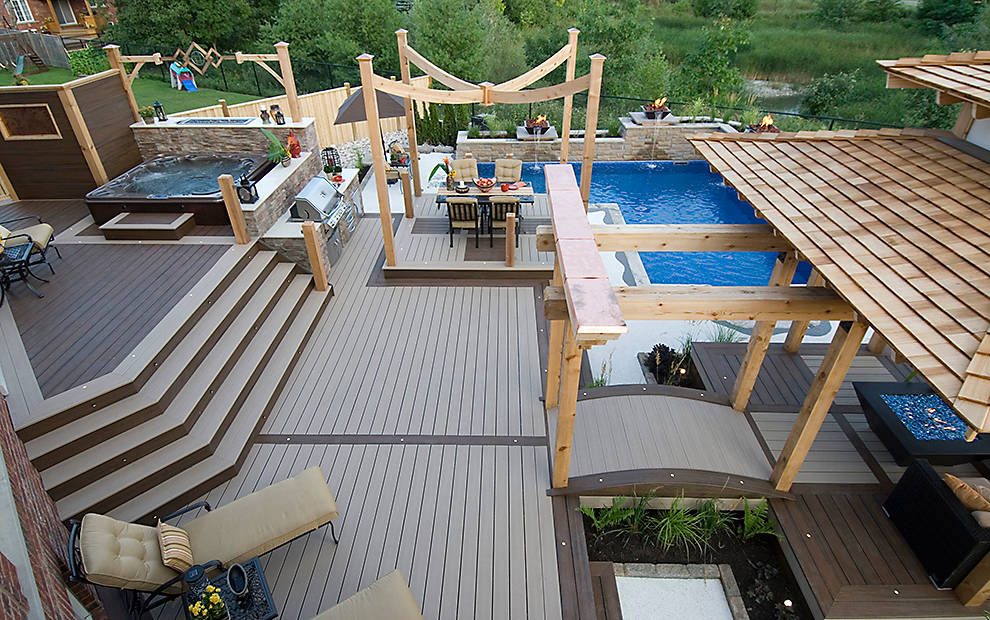 Spiced Rum and Rope Swing with Trex® Fascia in Spiced Rum and Rope Swing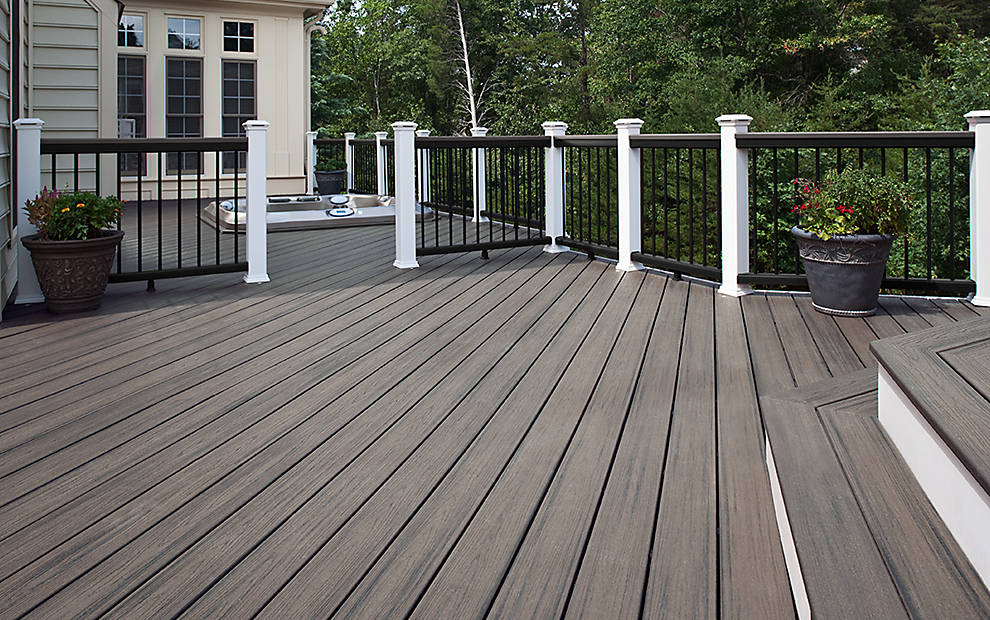 Island Mist and Transcend® railing in Classic White and Charcoal Black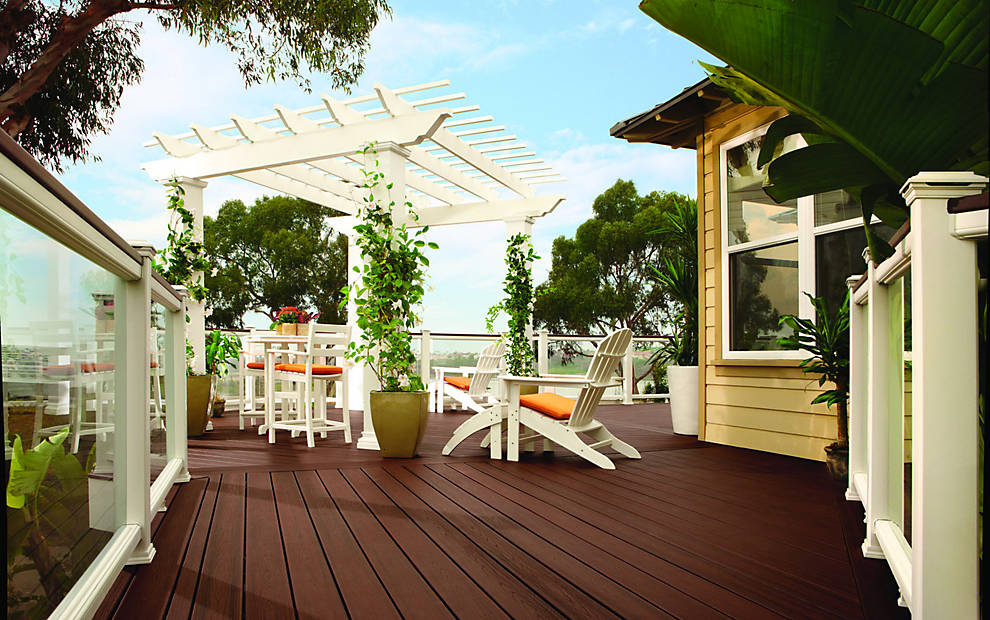 Lava Rock and Transcend® railing in Classic White with Fire Pit Cocktail Rail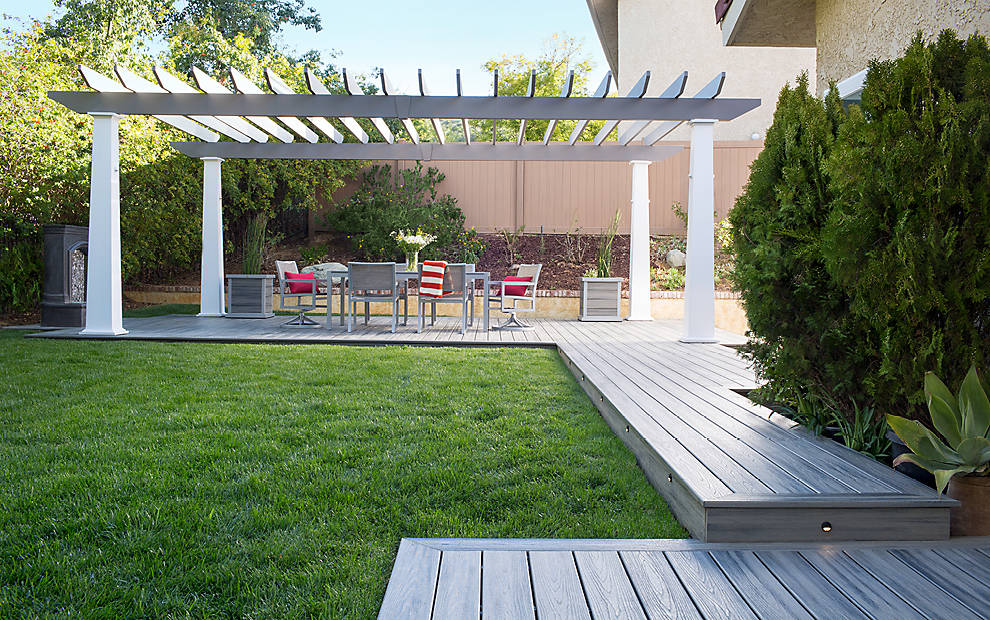 Island Mist and Trex® Pergola™ in Island Mist and Classic White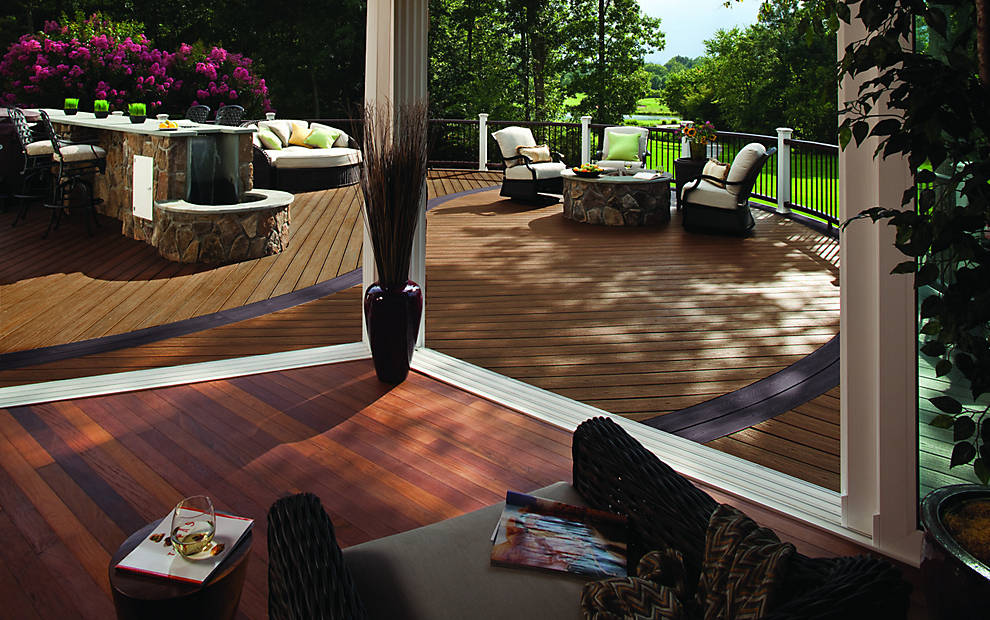 Spiced Rum and Vintage Lantern and Transcend® railing in Classic White and Vintage Lantern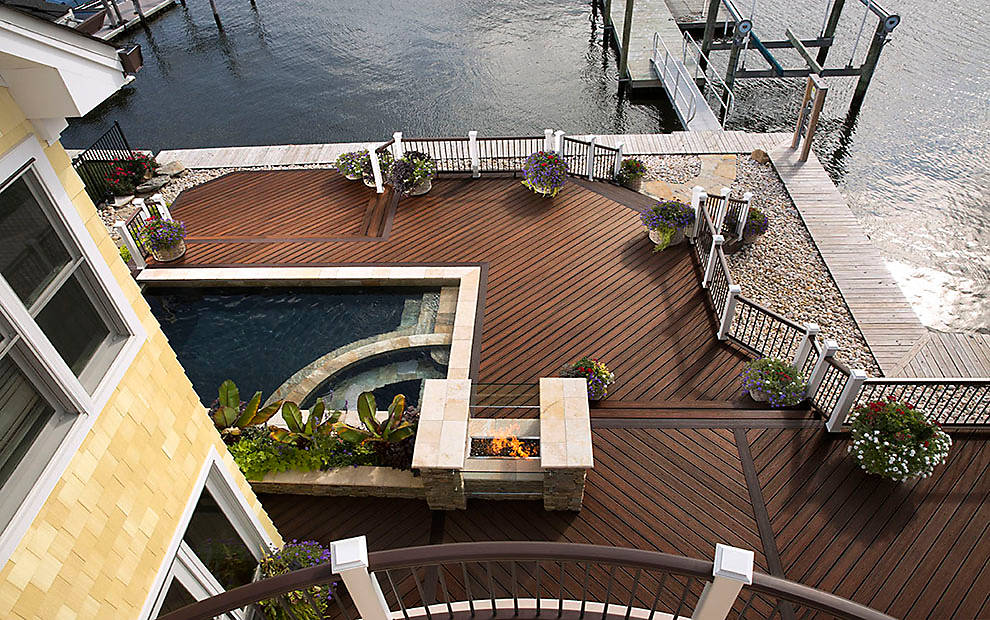 Trex Transcend® decking in Spiced Rum and Transcend® railing in Classic White and Vintage Lantern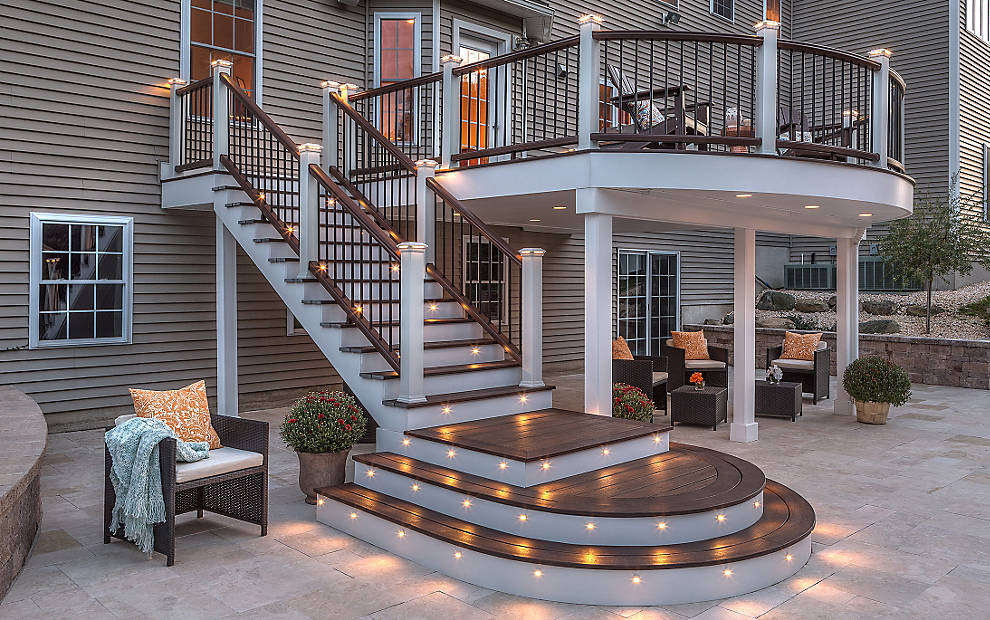 Trex Transcend® in Spiced Rum and Vintage Lantern and Transcend® railing in Classic White and Vintage Lantern with Trex® Deck Lighting™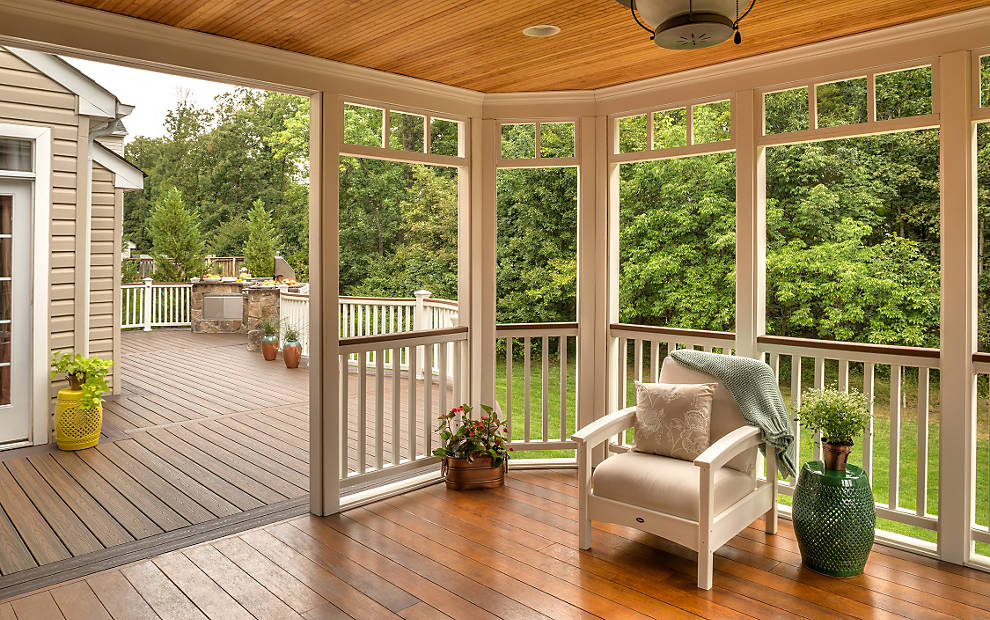 Trex Transcend® in Spiced Rum and Transcend® railing in Classic White with Tree House Cocktail Rail
Looking for low mantenance decking with high quality performance? Sixt Lumber can show you all the decking options available. Decking will extending your homes living space. Whether you are looking to build and stain your own deck or build a Trex deck, talk to one of our deck experts today. 
Stunning deck color options now available. Hassle free decking with no sanding, painting or staining.  
Our family owned stores can help you determine decking material, decking size & the shape of the deck. Stop by one of our locations day.

In Stock Decking
          5/4 x 6 x 8′                  5/4 x 6 x 12′
          5/4 x 6 x 10′                5/4 x 6 x 14′
                                                5/4 x 6 x 16′
Featured Decking Manufacturers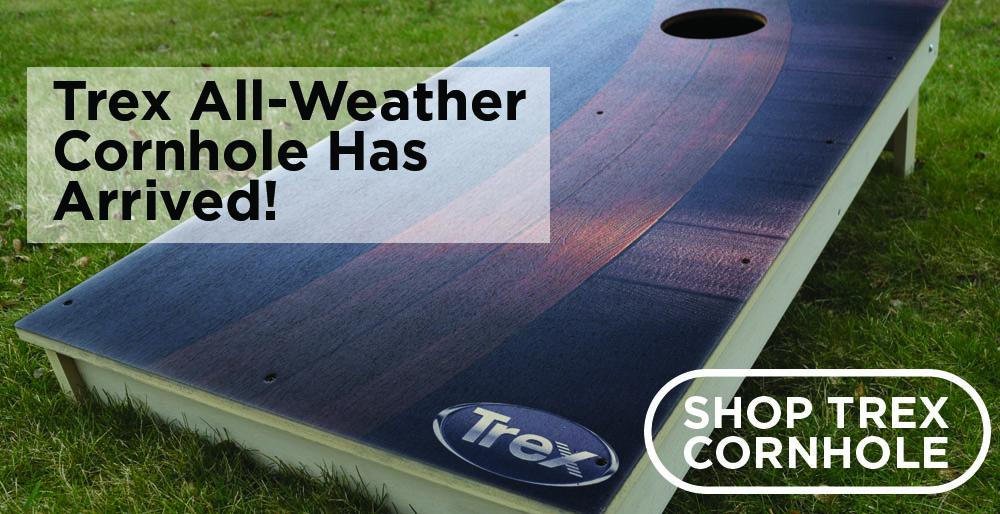 Whether you are adding shade to a family entertainment area or formalizing an outdoor setting, HB&G's broad offering of fiberglass and cPVC pergolas will fit your needs. High quality, easy to install, and low maintenance, HB&G's pergolas will let you relax with comfort knowing that our warranty stands every product.
Our fiberglass entry arbors are a great accent in any setting. Developed to complement our pergolas, Entry arbors are an excellent value and offer a lifetime of beauty and low maintenance enjoyment.
Trex RainEscape Drainage System

With a Trex RainEscape system and ceiling in place, features such as lighting fixtures, ceiling fans, speakers, outdoor furniture and even a fire pit can be easily installed creating the outdoor space of your dreams.
INTRODUCING THE TREX PRODUCT FAMILY

ENJOY LUXURIOUS PERFORMANCE WITH TREX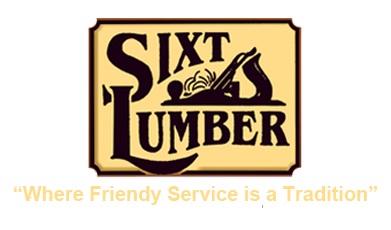 ~ Chaffee ~
13990 East Schutt Road
Chaffee, NY 14030
Phone: 716-492-2390
Fax 716-492-1012
~ Little Valley ~
619 Rock City Road
Little Valley, NY 14755
Phone 716-938-6521
Fax 716-938-6710
© 2018 Sixt Lumber All rights reserved. No text or images can be used from this site without permission.